Though it may seem
au contraire
to the holiday season, there is zero shopping for me this time of the year. I'm on an incredibly tight budget so I've decided to forgo Christmas gifts. Friends, expect many prayers from me instead. :-)
I accompanied my sister last weekend for her Christmas shopping. She shopped for her girl
barkada
as well as other classmates in the batch. There were a lot of cute stuff in the mall and I felt a bittersweet feeling inside me - bitter because there was no way I could shop and sweet because I know I'm being saved from a tidal wave of excessive spending.
Sharon Cuneta fan here!
P 569.75
Check out the artsy tote on your right (P 659.75). Perfect for the poet friend who loves to post half-poetic-half-cryptic Facebook status updates or for that friend who likes reblogging quotes in Tumblr.
Not a fan of large bags? There are also small pouches for phones, coins and other
abubot
. My personal favorite is the one on the topmost right with the cat print. :3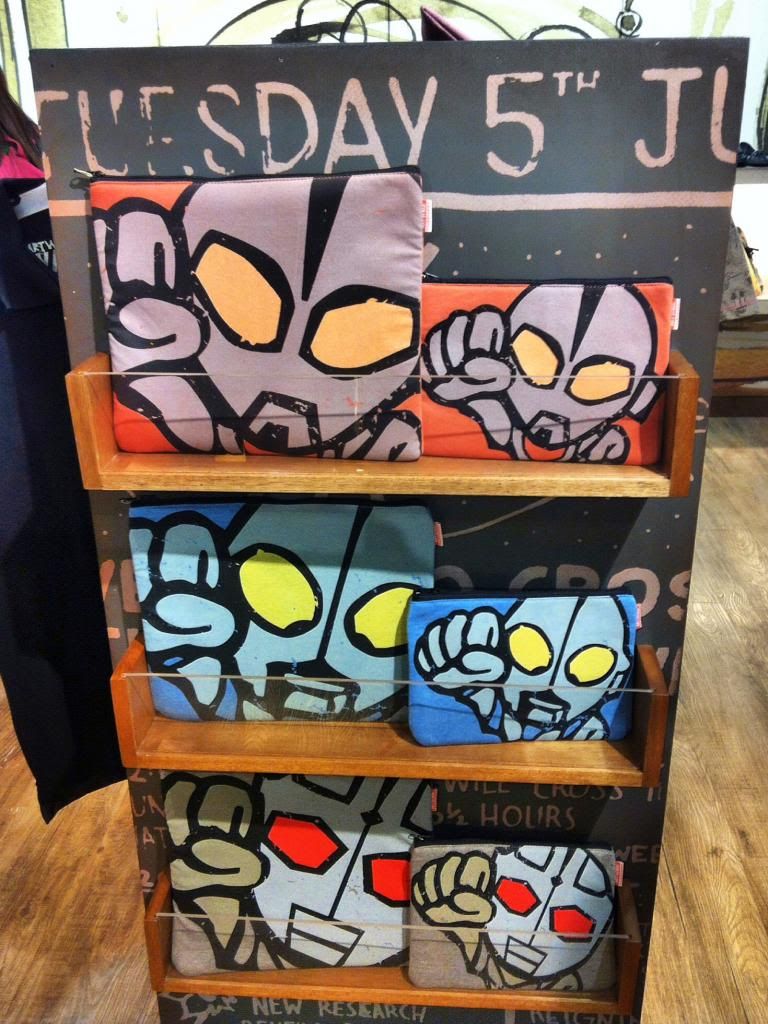 The cutest for me hands-down? These laptop and tablet pouches (P 269.75 and P 199, respectively)! Check out the Ultraman (and somebody I don't recognize) print. Too cute!
I just realized there are only around 4 working days left for us in the office. And it's less than a week to Christmas! If you're still cramming some holiday shopping, check out Artwork for functional, artistic and affordable items.
An advanced merry Christmas to everyone!