Hi, my name is Jen. I've battled pimples since the 4th grade and here's my story.
My Skin Story is a series of product reviews, features and sharing everything related to my skin journey. The story below will give you a glimpse of how personal this is to me.
Ever since I can remember, my skin has been crazy oily, acne-prone and sensitive. My first pimple came in the 4th grade; it was a giant zit on the nose, the kind that we get at least once in our life. Suffice to say that between then and now that I'm 7 years past my teenage years, my dresser has never been empty of pimple-fighting products. It has taken me to the highs and lows of securities and insecurities.
I've seen dermatologists, gotten facials and chemical peels, had my pimples injected and tried numerous products. Some unfortunately just did not work out well (Dalacin-C + Eskinol, Obagi, Slimmer's World skincare products) while some did work for a while until my skin somehow got tired of it (Proactiv, Epiduo). There are other brands but the names escape me at the moment. The common diagnosis of dermatologists is that this seems to be a product of hormonal imbalance. Contraceptives were never an option to me, however; the literature on its risks and side effects is enough to scare me off.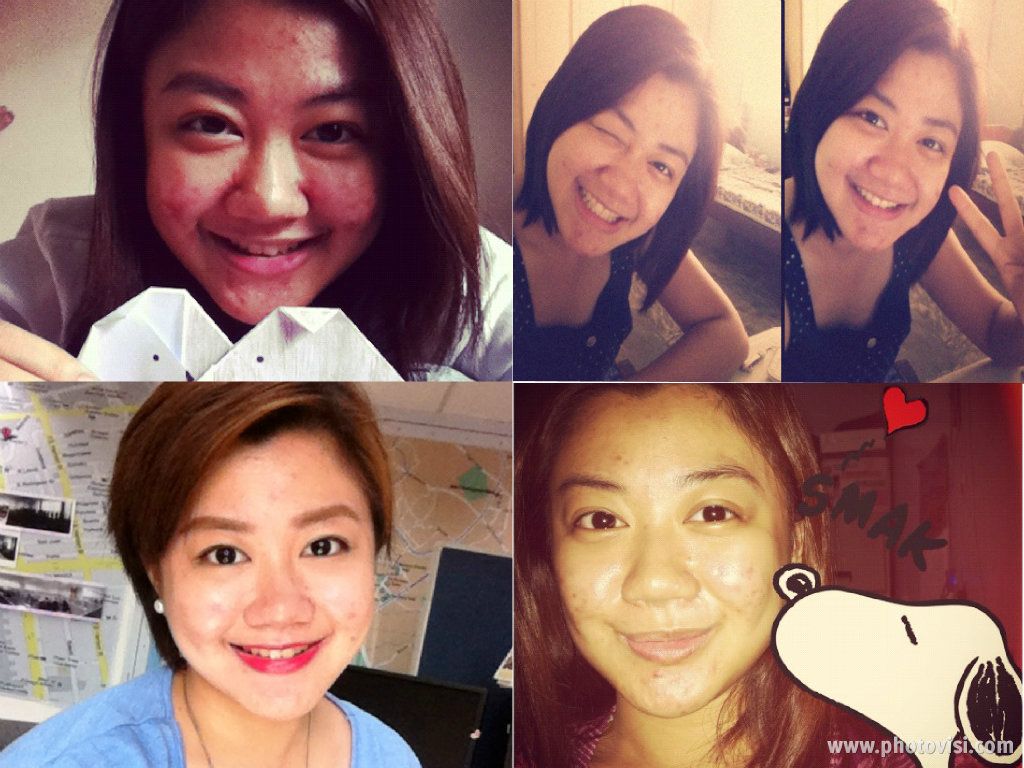 Upper left photo shows my skin at one of its worst state. Subsequent photos show some improvement.
My long bout with pimples (or mild acne, as one dermatologist said) has taught me the following valuable lessons:
1. My skin responds to a gentle skincare routine better than one with harsh, drying ingredients.
It does respond better though to the occasional antibiotic (which I do not want my body to get used to).
2. Makeup can cause pimples but it doesn't mean you have to stop wearing it. Yes, there is hope! :)
Linked from Wikipedia
I already had a sneaking suspicion that makeup was a contributing factor to my pimples. I was stubborn and too enthusiastic with makeup for my own good so it took me a while to piece things together.
When primers made it into the scene and was the next big thing, I joined the bandwagon. I did get the illusion of smoother skin (since primers fill your pores creating a smooth surface) but I always ended up having a new pimple at the end of the day and several more when I wake up the next morning. It was frustrating but I thought I was just probably not '
hiyang
' to the brand and tried several more. The results were unfortunately still the same.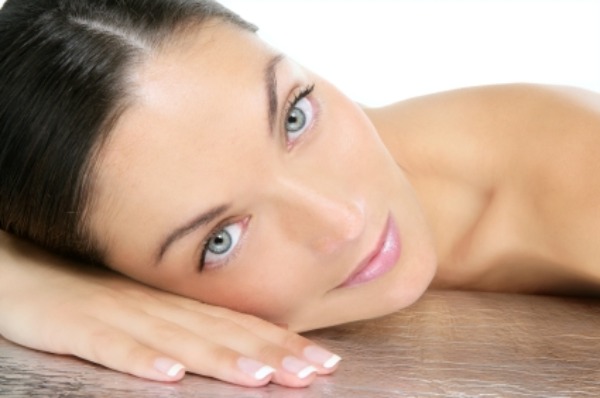 Who wouldn't want smooth, poreless skin?
I quit using primers even though I knew it would probably save my skin from its oily glory. Because of the pimples and blemishes, I couldn't not use a foundation/bb cream with decent coverage. It was the same sad story unfortunately. The more pimples I got, the more I had to cover it up with makeup but then I'd always wake up to a fresh pimple (sometimes, several cystic ones) the morning after. Frustrating is an understatement.
The tipping point was when I bought a high-end foundation (paid 3K!), used it for a friend's wedding and got great-looking skin for a day (if only for that then the price was worth it) but woke up to several pimples the next day and to several more in the days that came. It was just so wrong. I made my research and read about silicone as a common irritant. Well, well, well, now things seemed to add up. The primers I bought were all silicone-based (most are) and even the high-end foundation had silicone high up in its ingredient list. I checked all the products that broke me out the worst (there were a lot) and yes, I wasn't surprised that everything had silicone (or dimethicone or other -cones) in it. That was like a lightbulb moment for me!
Silicone (or the other -cones) is commonly used in cosmetics because it allows the product to seemingly 'float' on the skin and makes makeup flexible on the skin. There are unfortunate beings, however, who have an allergic reaction to it. ME included.
Sigh
.
I wasted no time googling silicone-free alternatives. While there are other options, I feel that the selection is quite narrow and mostly available abroad only. That means ordering through online sellers (which I have no problem with) and waiting for a few weeks (that I have a problem with, hehe). It was plain serendipitous that I spotted a local brand
and its silicone-free foundation online two weeks after. What a happy coincidence! I'll be reviewing said foundation in the next installment of My Skin Story and will be sharing how it has made my skin happier. Yes, goodbye to acne and hello to a better version of my skin. :)
Hello to a better version of my skin thanks to this!
So to my kikay friends who get a pimple or two after using makeup, you might not have to completely stop using makeup. You just might have to identify the irritant and find a gentler alternative.
Happy skin, happy you. Happy skin, happy me. <3
What's your skin story?