Just a short review of this week's highlights through my Instagram photos. :)
Monday at the Ateneo Development Sector Job and Internship Fair
Only one work-related event for this week - the Development Sector Job and Internship Fair at my alma mater which specifically caters to non-government organizations and government agencies. Still organized by the Development Society (woohoo, my home org!) and in partnership with the Ateneo Placement Office, the fair was held at the same time with the more traditional job fair featuring private companies. I'm glad that a lot of students came and submitted their applications. A job in government is just like a regular job but with a slightly lesser salary for a load of work. Haha. Pero keri lang, nagsisilbi ka naman sa bayan. :)
Fresh-freshan ang peg sa left photo. Trying not to look sick naman ang peg sa right photo. Isama na din pala ang agaw-eksenang pimple ko, ayaw patalo eh haha. I was down with a fever for two days this week and I dragged myself to work Thursday for important meetings. Thankfully, I'm feeling better now though I'm trying not to tire myself too much. Takot sa relapse, hehe.
Yehey for YanYan and Yogurt! I'm sure you've had YanYan in your lunch box upon a time, haha. Brings back childhood memories everytime.
Loving my first Sigma brush, the F88. It took me a while to buy one because its price always daunted me (paano pa kaya MAC brushes, never ko na mabili? LOL.) but now I see why it sells like hotcakes here in the Philippines. Another winner this week is the eyelash case with a magnifying mirror from Saizen. More than providing safe storage for your false eyelashes (take good care of them and they will love your eyes back), its magnifying mirror makes it easier to attach the lashes.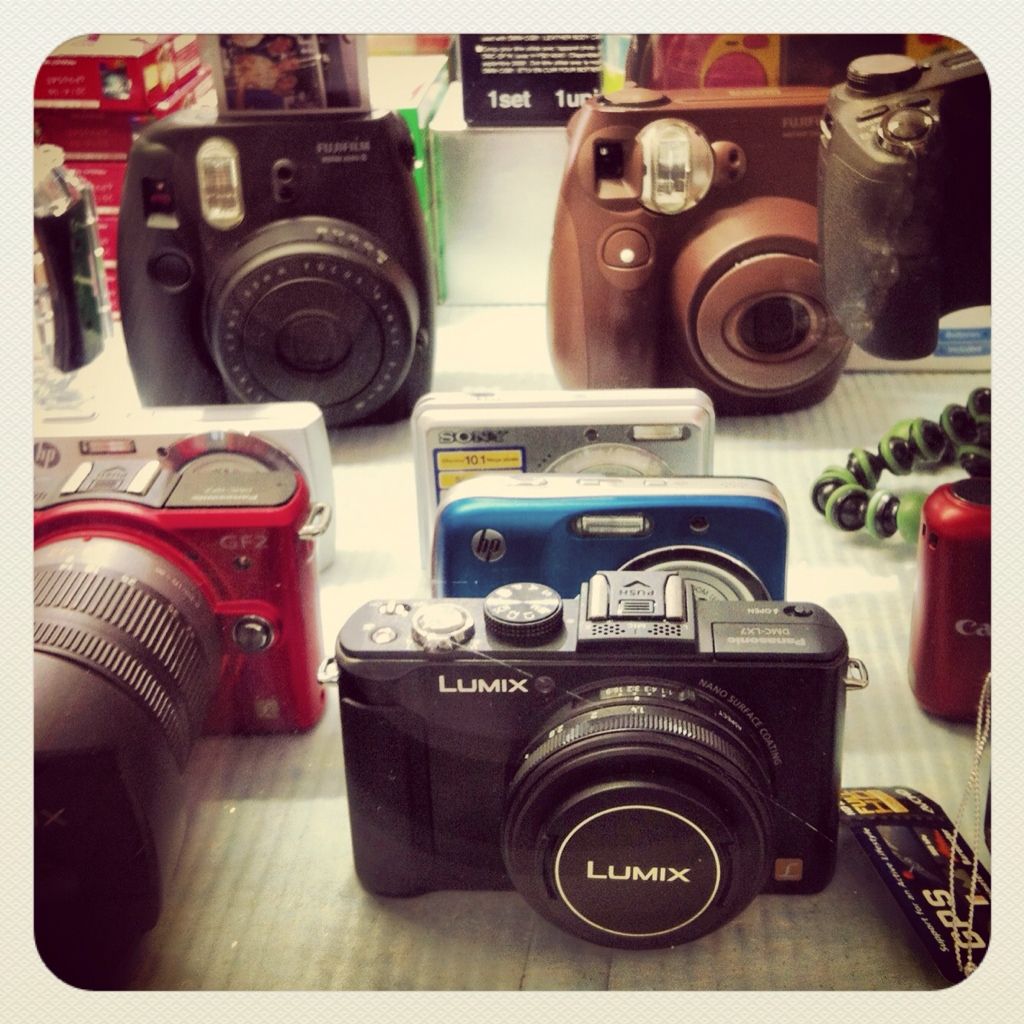 Forever na lang ako patingin-tingin sa bagong
camera
.
Ok pa naman kasi yung Sony ko kahit may kalumaang taglay na hehe!
Woot, I love mini-hauls! Beauty Bar is on sale and if you drop by its MOA branch today, you can exchange your old lip balm for a free Burt's Bees lip balm. Sweet!
That's it, pansit. Until the next week! Keri boom boom!
☆