As always, too late the hero(ine) na naman ako sa usong-usong Krave Minerale products. In fact, they've just launched new products at the start of this year and introduced their brand new packaging and here I am, blogging about one of their first products. Late bloomer lang ang peg, chos.
Honestly, I had no real intentions of buying this product as my real order was the Cupine Aloepa facial wash (I'm now on my second bottle! It deserves a separate post.) but I'm much of a cheapskate to pay shipping fees for only one product. So um-avail na ako ng iba pang Krave products kasama na nga ito at hindi ko naman pinagsisihan.
READ MORE
to know why.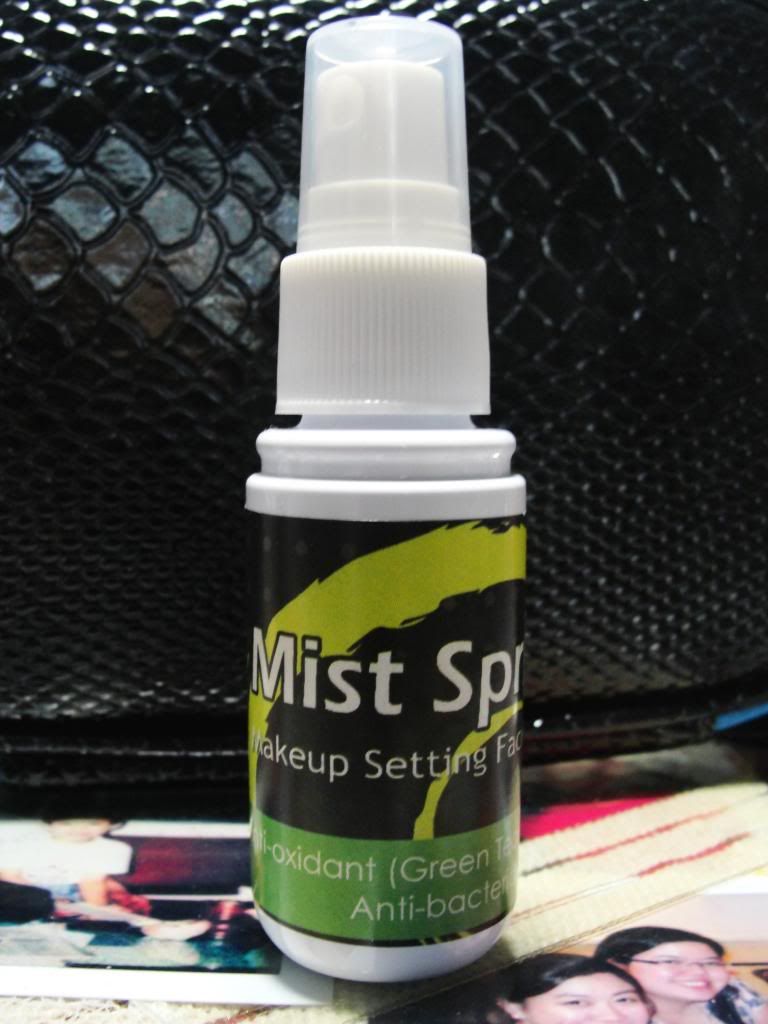 From
Krave Minerale's website
,
CERTIFIED ORGANIC
NON ACNEGENIC
NO HARMFUL PRESERVATIVES
Sprinkle your face with our unique formula of face mist that sets mineral powders after they have been applied. This fabulous face spray is also convenient for refreshing and hydrating your skin at any time of the day. A dual purpose face spray in a bottle with 3 of the most skin loving botanical extracts that even out skin tone, protects your skin from free radicals, fights wrinkles, fights the growth of bacteria & makes your skin look brighter and healthier.
It moisturizes, revivifies and boost your skin's radiance, as well as minimizes age spots, sun spots and fine lines. Works excellent for all skin types, including oily, sensitive, normal and combination skin types.
O diba, taray! Bet ko na organic na, non-acnegenic pa. Chumechenes ng madalas ang hormones ko (aka imbalance) kaya naman galit na galit ang mga pimples ko lagi sa pez. Kaya nagiging mapili din ako sa mga products na ginagamit ko dahil ang iba ay sadyang wagas makapagdulot ng breakouts (ehem ehem, MAC studio fix, sa kasamaang palad).
The ingredients itself speak for the benefits of using Mist Spritz. Again, from Krave's website,
ROOIBOS TEA

hypoallergenic, contains anti-bacterial properties, has high levels of many minerals and vitamins especially zinc and vitamin D that promotes healthy brighter skin.



WHITE TEA

consists of high levels of antioxidant that fights skin ageing & make your skin look fresher. Protects the skin's elastin & collagen making it not susceptible to skin sagging & wrinkling.



GREEN TEA

contains a cocktail of potent antioxidants called catechins, which help fight damage caused by free radicals. Helps soothes and revives dull & lifeless skin.
Nice, diba? :)
How's the packaging?
As you can see, the spritz is housed in a small, white 30 ml bottle. Nothing awe-inspiring with the packaging but I'm sure Krave will be improving the packaging of this if they haven't already yet. ;) Medyo may konting kahirapan lang i-spray dahil may katigasan yung pinipindot na part (e kasi ano bang tawag dun? haha!) pero practice lang ang katapat nyan as I've discovered hehe.
How do I use this?
After putting on everything (pagkatapos kong gawing paint-by-numbers ang fez ko, choz!) in my face, I hold the spray about a ruler away from my face (yes wag po masyadong malapit) then spray it 2-3 times covering the left, right and center part of the face. You can choose to fan it dry or if if I'm in a hurry, I pat it on with a big powder brush. Smooth to the touch na po ang skin nyo and very, very natural looking since clear liquid naman po ito. It actually reminds me of hair spray (hehe). For good measure, I pat on some loose powder to seal everything in. Boom, plakado na ang pez ko sa lagay na ito. :)
Without the help of a powder brush or a fan, one spritz will take around 2 minutes to dry up. Not bad, if you ask me, considering that it gives a cool feeling to the skin.
Why use a setting spray?
If you're like me whose face is like a round-the-clock grease, este, oil factory, you will find that a setting spray is a good ally in keeping oil at bay. Hate ko yung magpowder ako ng 8am (syempre rarampa, este, papasok sa work) at feeling napaka-bonggels ng mukap tapos 10am pa lang ay todo sa workout ang oil glands ko. Sabi nga, oiliness is next to ugliness. With Mist Spritz, my makeup's life is extended to about a good 4 hours. Sometimes I get lucky and get 6 hours of non-oiliness. By then, I really have to blot but the good news is that I still look decent at that point and don't actually bother to retouch at times except if going out after work. I'll let the photos below do the talking. :)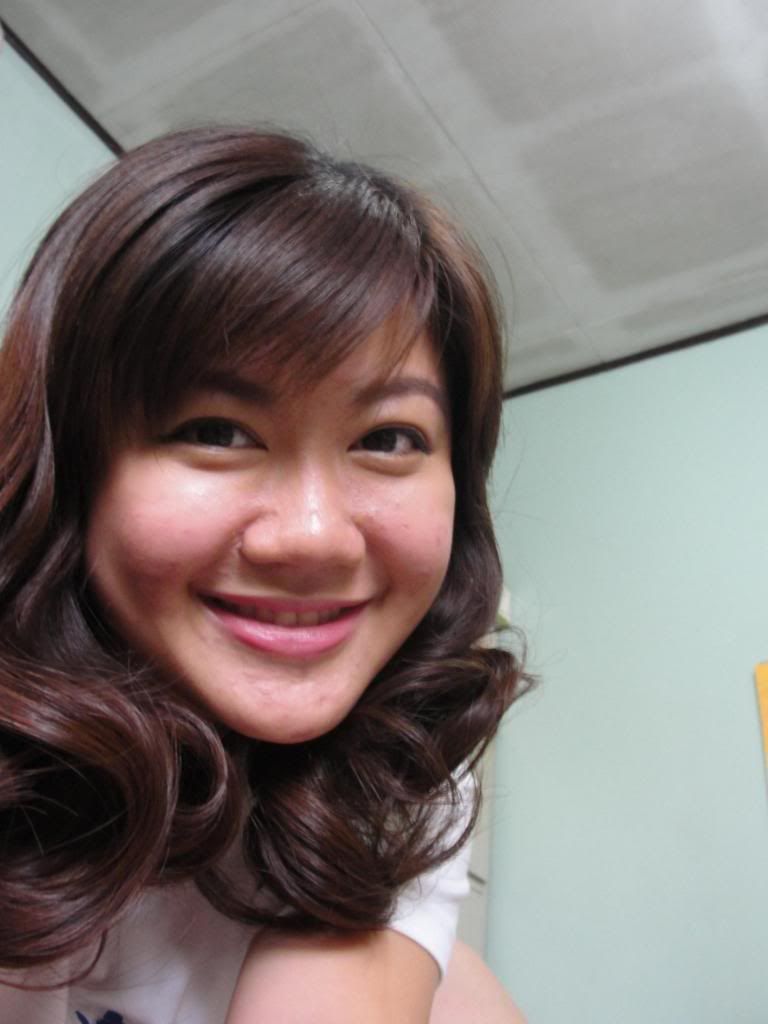 Right after patting on the spritz with a powder brush
9 am face
5pm face
Good buy? I'd like to think yes! This is the first setting spray I've tried and I have no complaints. Baka mas long-lasting pa yung ibang brands pero wiz naman ako complaint sa Krave Mist Spritz dahil effective and affordable. 200 pesos lang po ang isang bote and minsan may mga sales sila so avail na kayo. ;) Hindi rin ako nagka-pimples dito so isang malaking check ng pink na ballpen for me talaga itong Mist Spritz! :)
O keri ba? Keri boom boom. ☆