Pansin ko lang na very much in ngayon ang Asian look. Bilang true-blue Asian naman talaga ako, why not i-attempt ang Asian doll peg?! Very much Korean/Chinese doll ang peg ko in my mind while doing this look.
My intent is to capitalize on my Chinese heritage. Sige, check natin kung achieve ba in the end.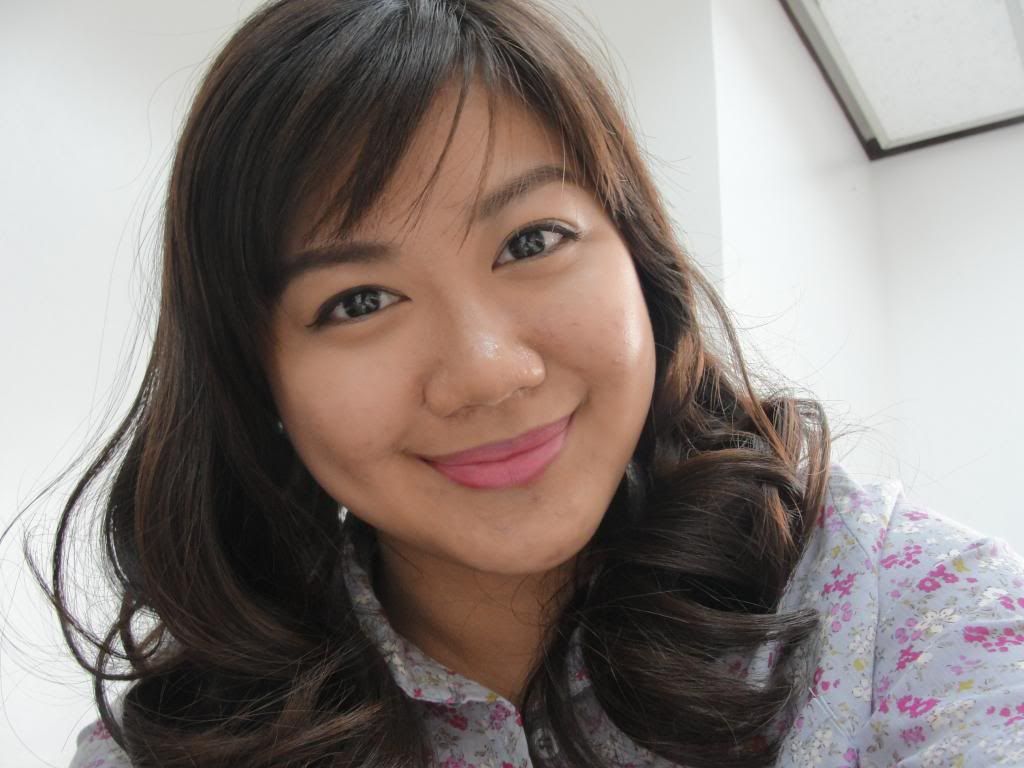 For fresh-looking skin kahit wiz masyadong tulog and todo ang breakouts:
1. The Body Shop Tea Tree Oil cover stick
2. K-Palette Okuma Cover Control Concealer
3. Physician's Formula Mineral Wear Talc-Free Mineral Face Powder
4. Palgantong Theatrical Powder
More photos after the jump!
For naturally flushed cheeks:
1. Majolica Majorca Coral Cream de Cheek
2. Revlon Photoready Sculpting Blush Palette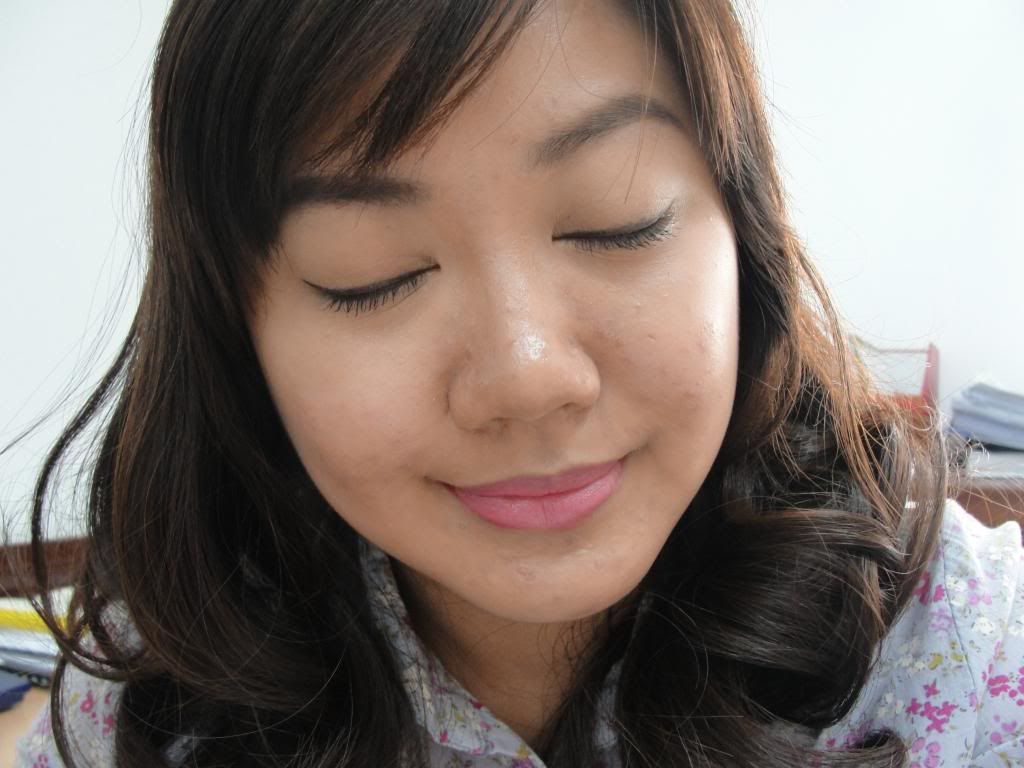 With matching 'may I close my eyes'
For brows na hindi ko pa ma-perfect pero malapit na!
1. Avon Perfect Eyebrow Pencil in Dark Brown
2. Majolica Majorca Brow and Lash Colorist
3. ELF Eyebrow Kit (used the powder only)
For subtle eyes, I used the following products. In-attempt ko naman mag-cat eye pero mailap pa siya sa akin, haha.
1. K-Palette Real Lasting Eyeliner
2. ELF Beauty Book (to line my eyes and lower lashline)
3. Nichido Eye Contour Pencil in Chestnut (to tightline)
4. Majolica Majorca Lash King
5. Avon One Great Mascara (great for lower lashes!)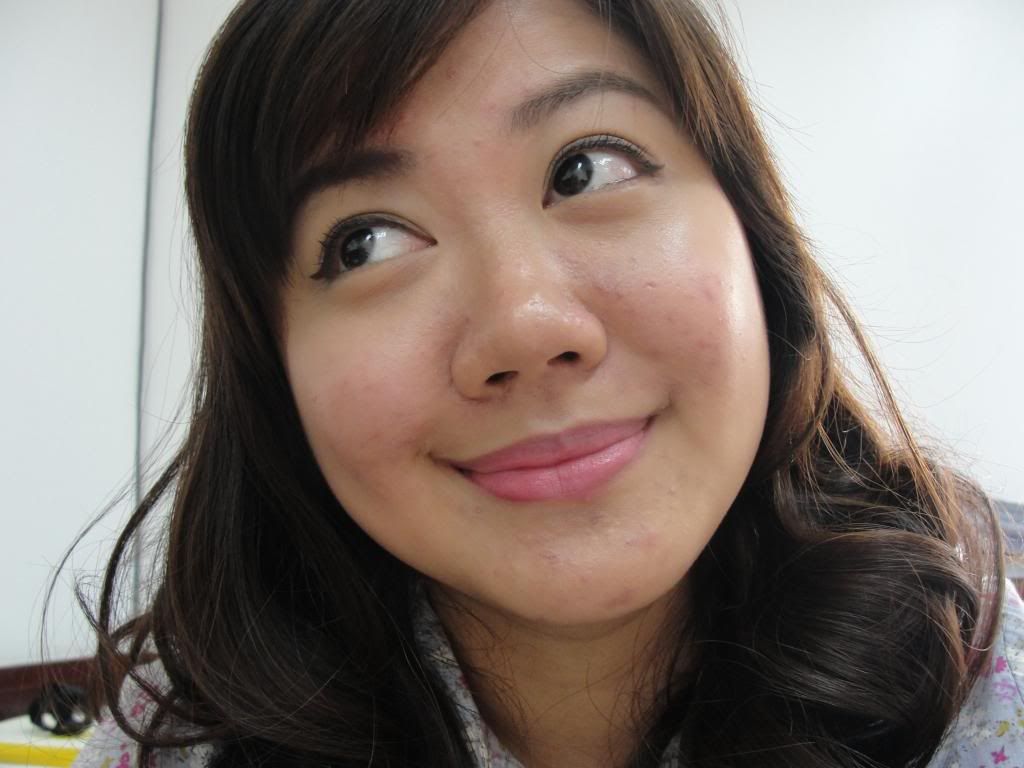 The 'all-knowing' face according to my sister!
Ayan, for very feminine and natural-looking lips:
1. Snoe Beso Balm (best lip balm for me!)
2. Revlon Colorburst Lipstick in Carnation
And I must admit, the curls helped me come close to an Asian doll look, hehe. Trusty Goody foam rollers to the rescue! :) Best in kulot diba? Haha. I think I'll try bigger rollers next time for looser curls. Pero wish ko humaba muna ang hair ko bago ko pangarapin ang big wavy hair. For now, stick to pacute muna ang peg. ;)
So mukhang hindi masaydong achieve ang peg. I think my eyes are a wee bit too big for it, hahaha. What can I say, very Pinay-looking na ako compared to my Chinese friends pero keribelles lang because I'm very Pinoy at heart. Bago pa ako mapakanta ng Lupang Hinirang dito (!), that's all for now. Abangan nyo ang ang future review ko on the Krave Mist Spritz which I'm currently loving. :)
Keri? Keri boom boom!
☆