Sooooo....I'm back after almost two months! The first quarter of the year is proving to be hectic and crazy. I wish I can write automatically like others do. Unfortunately, it takes me a little while to compose posts. I'd like to try squeezing in around 15 minutes or so everyday to slowly build up posts. Hope I can try that for the coming weeks. :)
Anyway, this post will be short and sweet. I have my first empty lip balm! Hooray! I've always liked lip balms and it is actually my first cosmetic item long before I was allowed to wear face powder and lipstick. It was also every girl's must-have back in the days when the Chapstick ad was always the last ad in then smaller-sized Meg magazine.
I wasn't diligent with its application during my childhood so I've never really finished up a tube. So when I reached for my trusty Snoe Beso Balm yesterday, I was surprised to see it empty! Wow, that really says how much I like and have enjoyed this balm.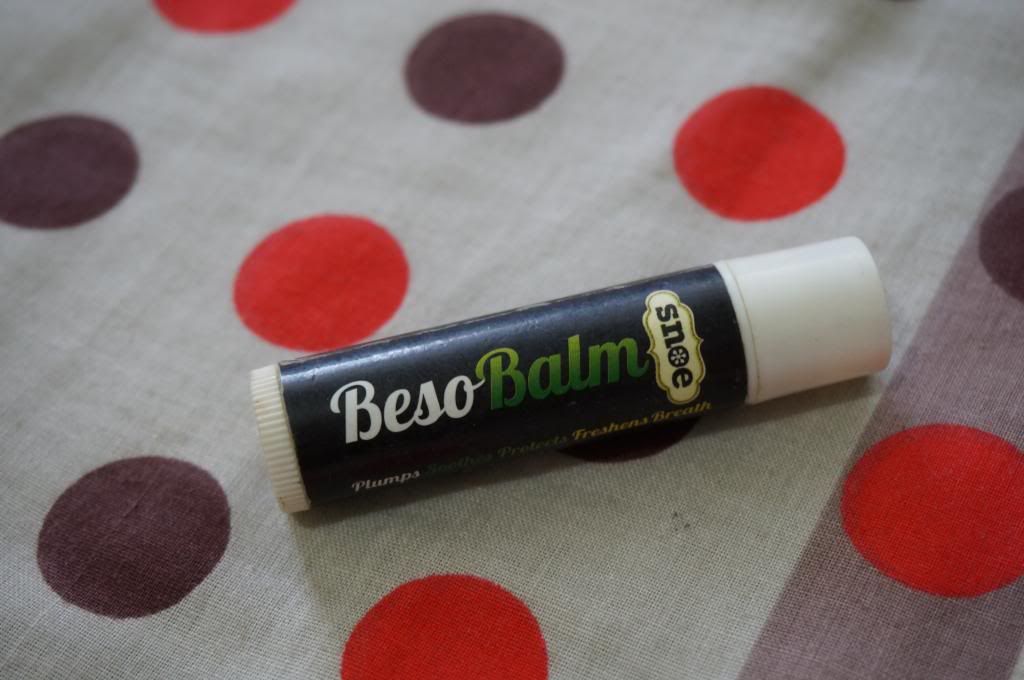 In its worn-out state; there's a noticeable fading on the label
I really don't have anything that I dislike about this balm. So I will just list down everything I love about it.
1. It's so minty! Now, I understand that not everybody will be a fan of it's minty quality but mint lovers will surely love this. :) It gives a fresh feeling to the mouth. Not sure about the breath freshening part, though. :p
2. Really moisturizing. I apply this only once in the morning before I put on my lipstick and my lips stay hydrated throughout the day. I reapply during the day if I choose a matte lippie.
3. I love how this primes my lips well for whatever lipstick I choose for the day. The lipstick glides smoothly!
4. Snoe Beso Balm is not waxy at all. Like! :)
There goes my short post on the Snoe Beso Balm. I hope to be able to publish my next post very soon! :)
P.S. Happy Valentines Day to everyone!