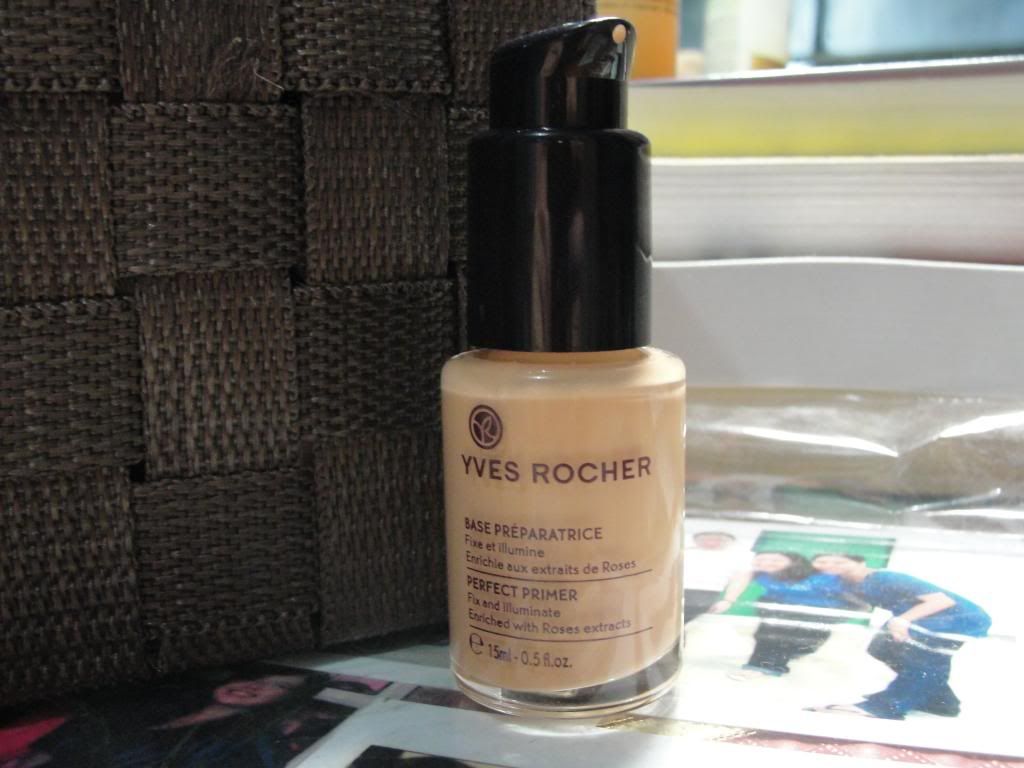 Could this be my skin perfecting potion?
After a long hiatus from writing, I'm back and let me kick things off with a review on something basic – makeup primer – more particularly, the Yves Rocher Perfecting Primer. Allow me to share with you my humble review of this perfecting face primer from French brand, Yves Rocher.
The idea of priming the face before putting on makeup has recently gained traction when more makeup artists and beauty bloggers started featuring and talking about it. Similar to putting on a quality base coat to make polish last longer, makeup primers are often used to make cosmetics adhere better to the skin by 'priming' it and therefore avoiding the ugly scenario of a makeup meltdown.
Could this be my skin perfecting potion? :)
"This primer, infused with rose, preps skin for makeup and helps it last longer, to ensure a flawless complexion all day long.
Enriched with musk rose oil, Damask rose extract and Damask rosewater, it instantly fades fine lines and imperfections, such as enlarged pores and signs of fatigue. Skin texture is visibly smoother.


Your complexion is beautified, unified and radiant. Its very comfortable, fluid, light and non-oily formula, quickly penetrates and suits all skin types."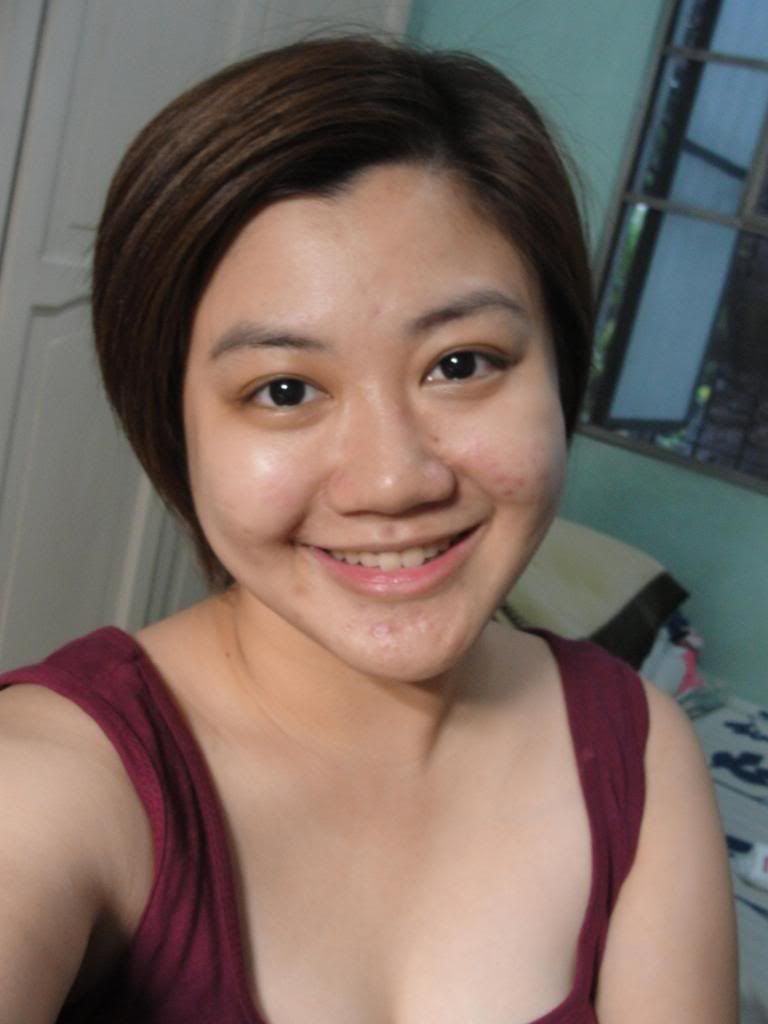 I'd like to think it was true to its promise to fix and illuminate the skin.
PERFECTING PRIMER HITS:
1.

The apricot shade is just right for me. It blends pretty well and the tint is very sheer so I can imagine those with fair skin being able to use this too although there is another shade of a pinkish tint which must be for those with cool undertones.
2.

It did make my makeup last longer, stretching it up to around 5-6 hours with zero retouch.
3.

It doesn't cover up blemishes but it minimized my pores as well as made my skin look and feel smoother.
4. The pump dispenses just the right amount of product and can be locked so you can pop this in your travel kit. The bottle is made of glass so that makes it a little bit more fragile but it's solid to the touch so I think it won't break that easily.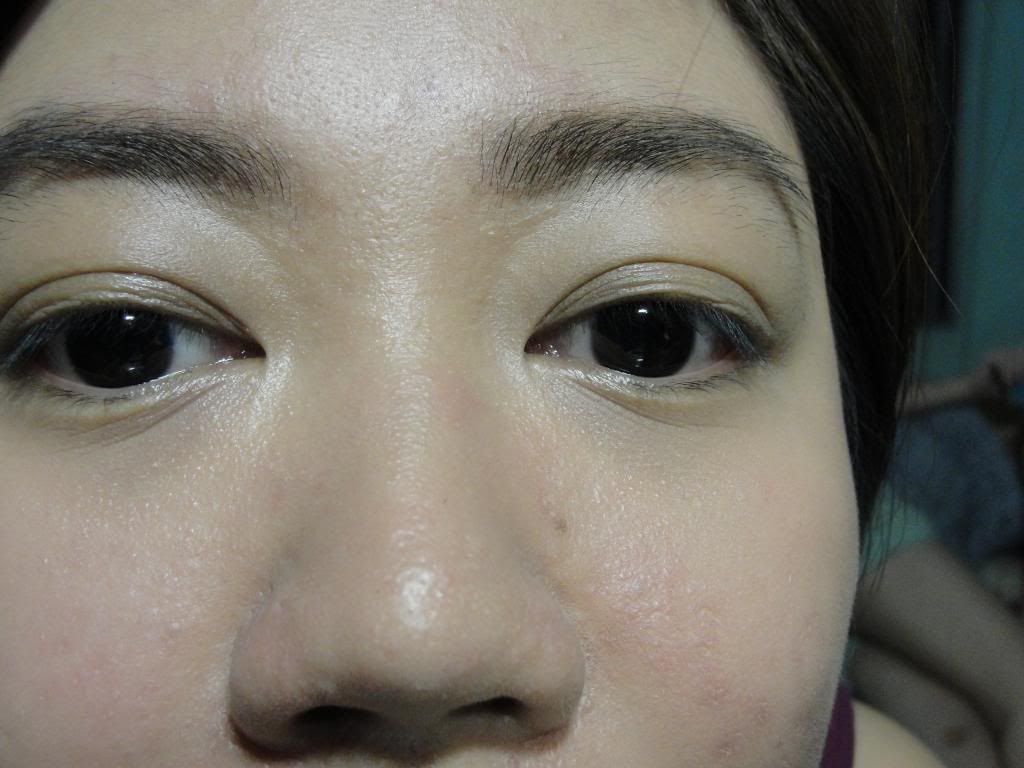 I'm happy with how the perfecting primer minimized my pores for the camera. :)
PERFECTING PRIMER MISSES:
1.

Can there be such as thing as too much roses? Because this one has a very strong rose scent and I did have to wait a while for it to fade.
2.

I find it a bit too oily for my taste so it doesn't really comfortable when I put it on. I'm guessing this might be suited better for those with dry/normal skin.
3.

I know a lot of things break me out constantly so it wouldn't be entirely fair to pin all the blame on the perfecting primer but I did get a few new zits each time I used this. Can anybody confirm if this has silicone in it? It does tend to break me out most of the time when it comes to makeup primers.
I'm not dismissing this product as a total dud; in fact, I'd say it looks pretty acceptable to me except that it doesn't feel light enough for me and the accompanying zits. I'd probably use this on special occasions when I know I will get photographed a lot but not on an everyday basis.
If you like the scent of roses and do not have oily skin, then you might want to try this one out. Remember, a good base makeup sets things off on the right course.
Have you tried this one out? What's your skin perfecting potion? :)