Scenario: You woke up late, realized that there is absolutely no time to wash your hair and yet you still want to look every bit the beauty that you are. What to do, what to do.
In the past, I would simply put my hair in a ponytail and zoom out of the house with minimal makeup. I would still probably do the minimal makeup thing but now I've got something for my unwashed hair. Enter the Pinkbox Donut Bun! Classy and polished bun in 5 minutes. ;)
See that round black thing on the bottom right of the photo? Yup, that's the secret weapon for a nice classy bun that won't take forever to make. Simple, quick and no-fuss.
The photo above shows the donut bun I used on my sister's hair. She has LONG hair (almost waist-length, gulp!) which she refuses to tie (I think she must have had a really bad experience with hair ties). I'm really glad that the donut bun put some order into her hair even for just a while, hehe.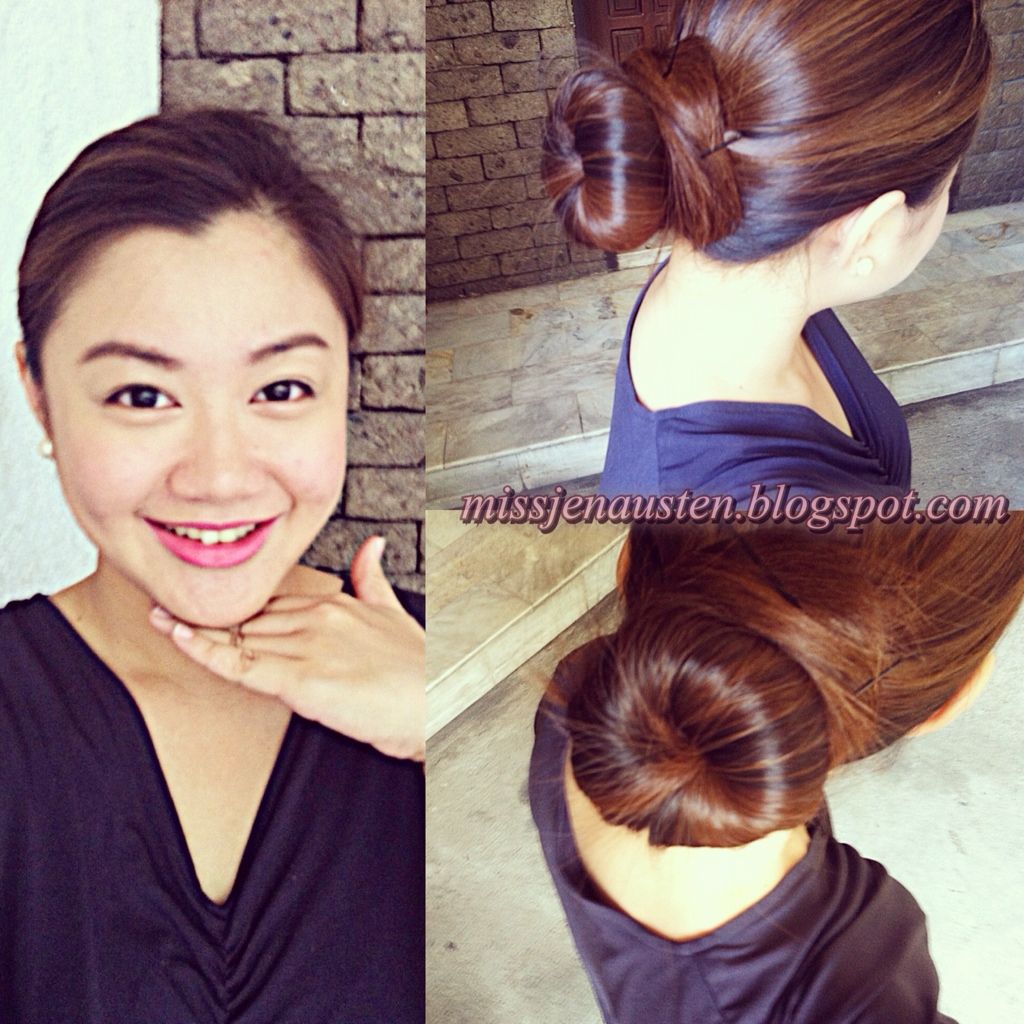 Here is yours truly wearing the donut bun. Please excuse the all-too-visible bobby pins. :D
My Verdict on the Donut Bun:
SOLD!
YAYs:
1. The 'bun' is very soft and is not damaging to the hair.
2. Available in three sizes - small, medium and large - so you can make your own bun smaller or larger as you wish. I'm using the smallest size since I figured that my hair is already thick in itself and I didn't want a bun too big for my head.
3. Very easy to use, no fuss at all! Thumbs up especially when you're in a hurry. <3
NAYs:
1. It took forever for stocks of this to be available in Robinsons Place Manila. Other malls with Pinkbox branches are a bit far from and inaccessible to me. :|
P.S. I'm loving my makeup here, heehee. To know what products I used, you can check out
my FOTD post here
.