One of the perks of being an Avon Lady, and also why I absolutely love being one, is being able to have first dibs in new products. I try to test as much of the products as I can to be able to make honest recommendations to my clients. ;)
With all the hype about BB creams, it is now a staple in every girl's
kikay
kit and you should have at least tried one by now. Honestly, I used to be skeptical of BB creams not made by Korean companies. The only non-Korean BB cream currently in my kit is the new and improved BB cream of Avon cosmetics.
I present to you:
Avon Healthy Makeup Hydrating BB Cream
:)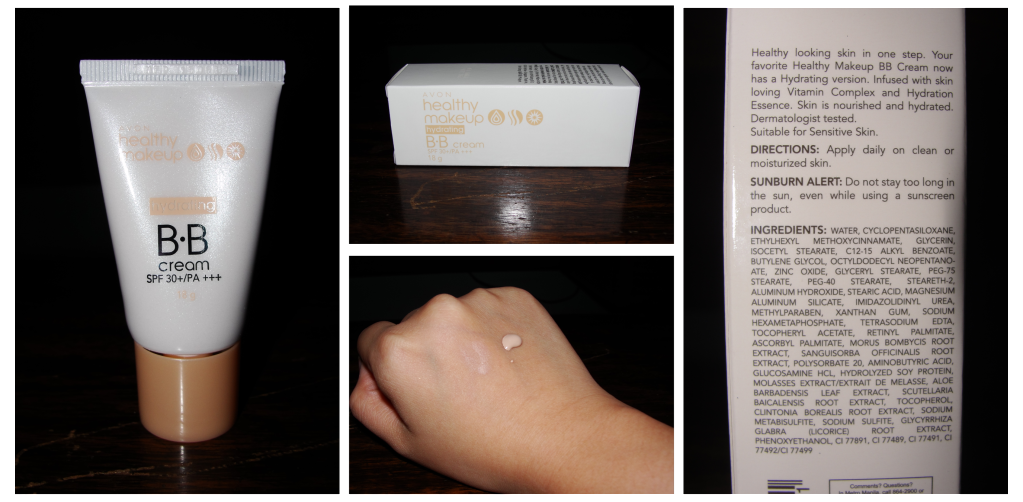 So did it convert me into a believer or did I remain the skeptic that I am?
Avon says:
Healthy looking skin in one step. Your favorite Healthy Makeup BB Cream now has a Hydrating version. Infused with skin loving Vitamin Complex and Hydration Essence. Skin is nourished and hydrated.
It has 8 benefits:
1. Hydrates (main feature)
2. Conceals
3. Reduces Redness
4. Brightens
5. Nurtures with Vitamin A, C, E
6. Sun Protection with SPF/PA
7. Revitalizes
8. Leaves a Healthy Glow
The Verdict:
Pros
My first impression is that it's a little sticky to the hands relative to my other BB Creams (Elianto, Dr. Jart, Tony Moly). It is, however, quickly absorbed by the skin and gives a nice sheen to it. I did notice that there is a hydrating feeling to it; even though I set it with powder foundation/pressed powder, it doesn't feel heavy on the face at all.
I use it with concealer and set with powder. I get a fab, looks-so-natural finish with a healthy glow to it! :)
[caption id="" align="aligncenter" width="368"]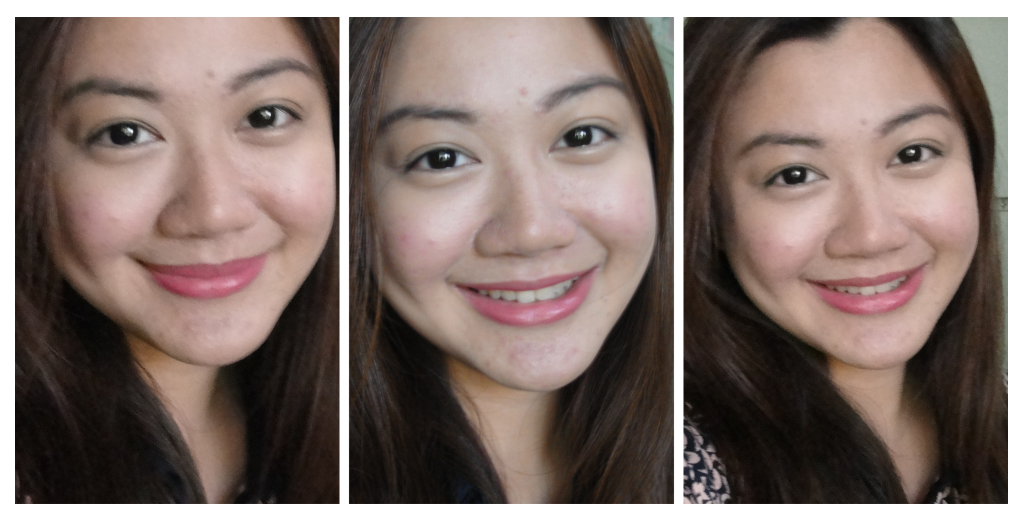 Trying out the BB Cream and set it with powder. Photos unedited.[/caption]
With SPF already to prevent sunburn.
No annoying scent
Affordable at 299php and comes in an 18g tube. Perfect if you want to tr it out first without busting a hole in your beauty budget
Cons:
I find the coverage quite sheer for my taste but that's just me since my skin's going crazy again with tons of breakouts. Doesn't conceal much (or at all, in my case).
Comes in only one shade, Nude. I'm not sure how this will work in other skin tones. Mine is NC30 for your reference.
Overall:
This is for you if you're looking for a sheer type of foundation which is lighter and healthier for the skin in the long run. :) Perfect for students and even for young professionals who want a natural yet polished look in the office.
I'm not into hard sell and my clients can attest to this. I simply love sharing a good buy when I find one. ;)
And so did I come out more a skeptic or a convert after my Healthy Makeup Hydrating BB Cream experience?
With all the plus points that this has gotten from, I am officially now a convert! Yay! :D
For those who wish to place their orders, you may leave a comment here or tweet me at twitter.com/missjenausten. :)