After several weeks of crazy downpour, Mr. Sun finally showed up and we are fortunate enough to have two long weekends. Yay! I've never been a very big fan of it (not that I don't mind getting time off from work) simply because I don't usually go out of town but this month's long weekends had been different for me. Well, I didn't go on extended out of town trips but I did have packed weekends! Yay! :)
Thus, I now have my Long Weekend Diaries. Hehe! What I loved about both long weekends is that I got to spend time with my family, friends and with J, my tall-slash-dark-slash-handsome boyfriend (he might be reading this! hehe). <3
My parents never complained about me not spending enough time with them although I know for a fact that they feel that way. I do feel guilty about it at times although I am grateful most of the time that my parents allow me to go out often. Last Monday, my mom wanted a shopping buddy and since my sister will be watching a movie (Brave! I must watch it sometime soon), I was the only one left and of course I didn't want to miss out on the good 'ol form of mother-daughter bonding.
We went to Robinsons Place Manila (the ubiquitous hang out for Manila people, had lunch at The Chicken Rice Shop, and spent the afternoon going around the mall. Of course, I had to fit some clothes (haha!) and ended up with a bunch of office tops.Here are a few of my favorites though I did not get all three. What do you think?
[caption id="" align="aligncenter" width="368"]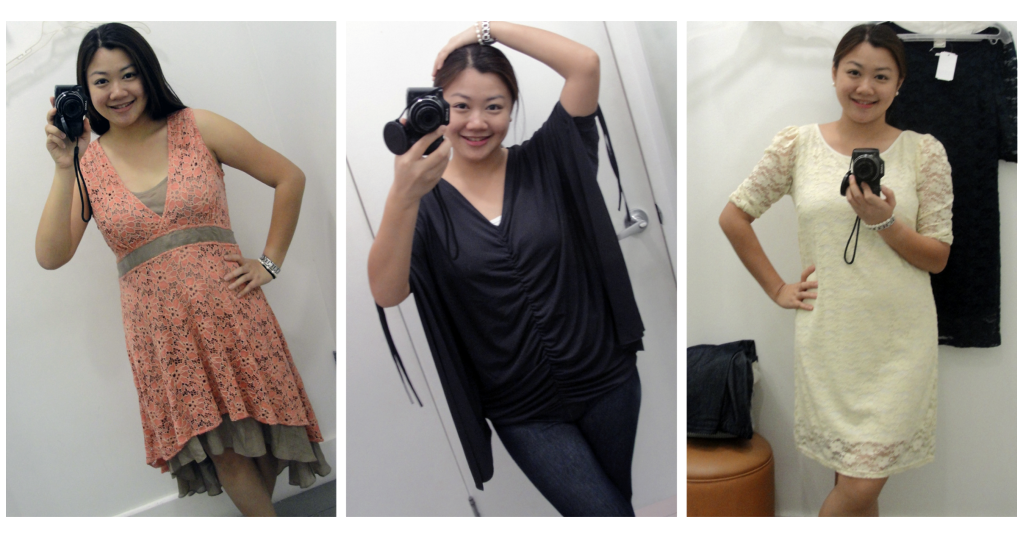 Ended up with the batwing top ;)[/caption]
Mum and I ended up in Cafe Mary Grace for merienda. I was still on a Mary Grace high that day as I just had dinner for the first time in Mary Grace, Greenbelt, Friday of the previous week so I wanted to have a bite of their pastries. I bought cheesecake and food for the gods for J and his family and it got positive reviews! :) So this time, I tried a sampler of their pastries: lemon squares, brownies and food for the gods.
[caption id="" align="aligncenter" width="368"]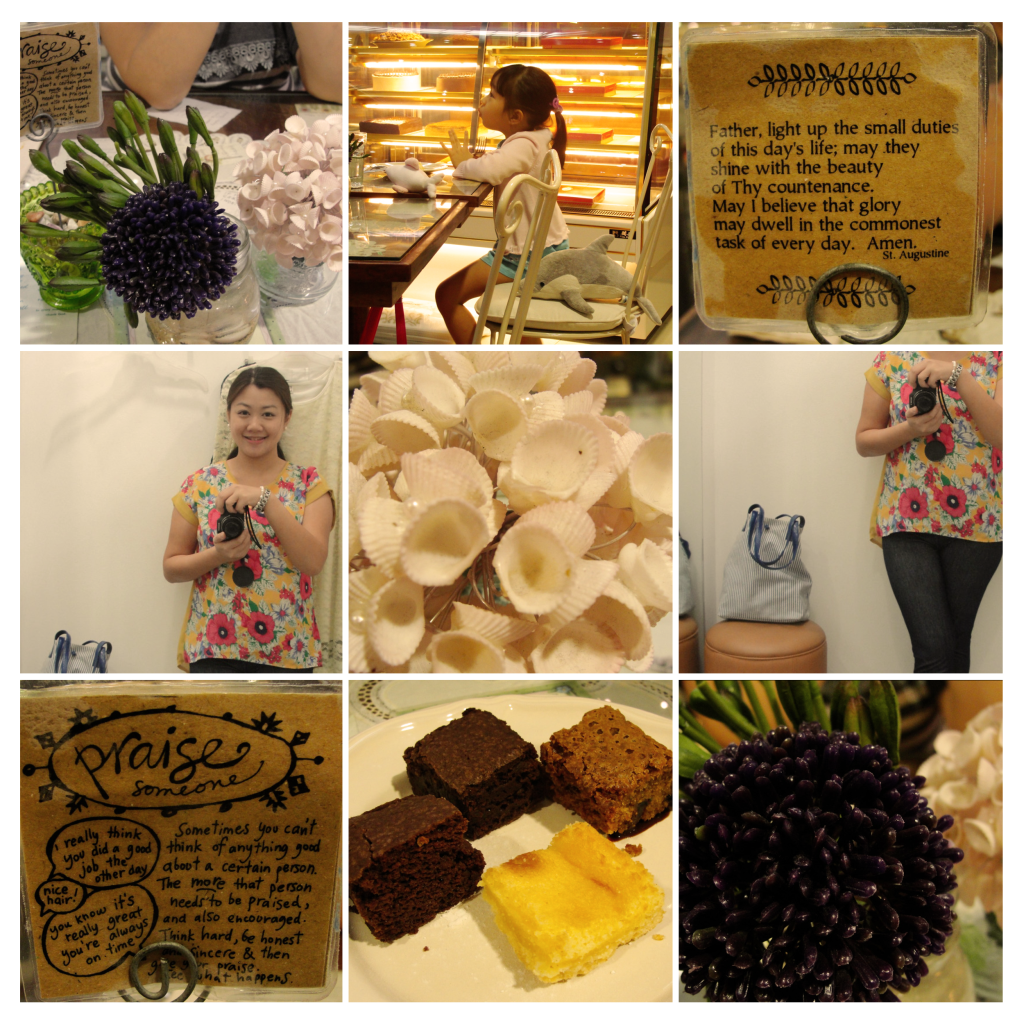 Love the bibo kid at the next table with dolphin stuffed toys as well as the table centerpiece.[/caption]
The verdict? Love the lemon squares! Sweet with just the right tanginess (I'm making up my own word, haha!). The food for the gods are alright too, I like that it's moist and doesn't scatter everywhere when I bite into it. Mum found the brownies a tad too sweet for her taste but of course my sweet tooth approves of it. <3
A little something about Cafe Mary Grace: can I just say that I love, love, love their ambiance? <3 Homey and charming. Perfect both for family get-togethers and dates with that special someone. Must write more about my Cafe Mary Grace experience soon!
Off we went to Valle Verde afterwards for a get-together. Too bad I wasn't able to take photos of all the yummy food we had: Pinakbet, Rellenong Bangus, Crabs, Roasted Chicken, Sinigang.
Wala talagang
diet-diet that night! :D
And so this caps off part 1 of my Long Weekend Diaries. Stay tuned for the next part. ;)