Hello everyone! I'm trying to blog everyday. ;)
It's definitely TGIF day today! As I trade my slacks and collared blouses for a casual top and jeans, I got a little inspired to do something more playful with my makeup. I usually just use browns and neutral shades for my eyes because:
1. I'm no expert in eye makeup and neutrals are almost fool-proof.
2. The office setting calls for subdued makeup.
If I botched today's FOTD, please be kind. :D I attempted to use lovely shades of turquoise and blue from ELF and Etude House. Heehee. The result? Ta-Da! Read after the jump for the products that I used.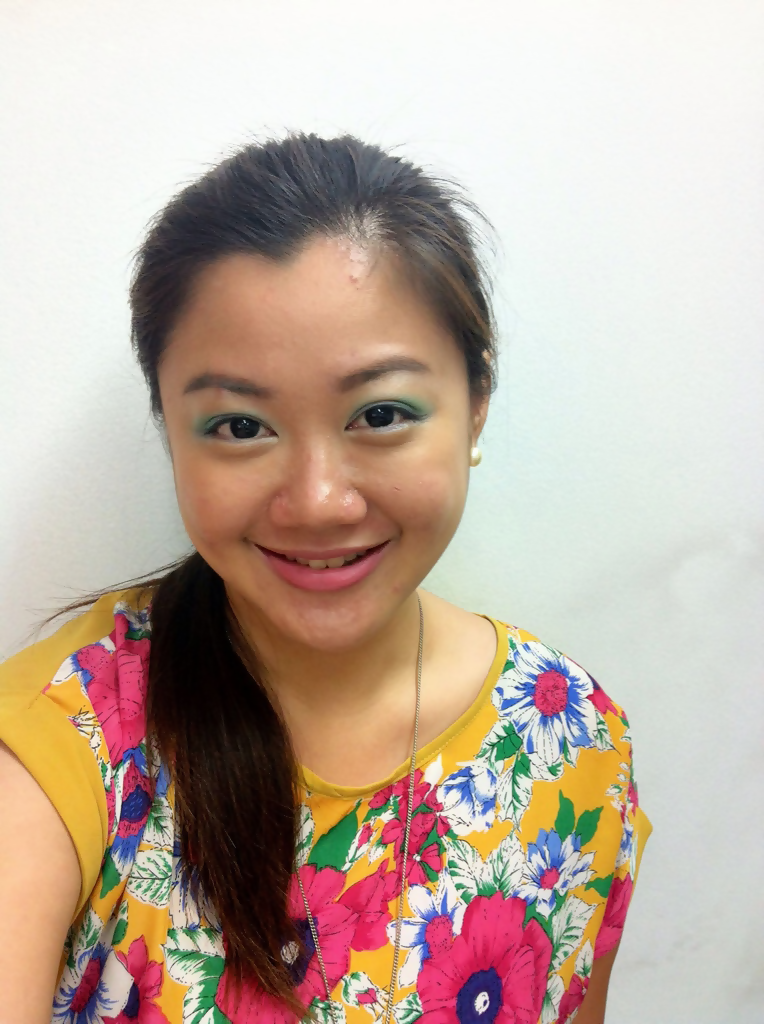 * Face *
1. Kuma Cover Concealer in 01
2. 4U2 Dreamgirl Lovelight BB Powder in 01
3. Palgantong Theatrical Powder
4. Revlon Powder Blush in Sandalwood Beige
5. ELF Stippling Brush
6. Marionnaud Blush Brush
* Brows *
1. Nichido Mineral Precise Eye Pencil in Chestnut
2. Marionnaud Spoolie
* Lips *
1. Maybelline Baby Lips Lip Balm
2. Ever Bilena Matte Lipstick in Mauvey
3. Ever Bilena Matte Lipstick in Offbeat Pink
4. Avon Simply Pretty Lip Defining Pencil in Nude
Please excuse my stubborn zits. :P
* Eyes *
1. ELF Eyelid Primer
2. Turquoise Shade from ELF Beauty Clutch (see photo below; to see other colors from the Clutch, you may check
my past post featuring it
)
3. Etude House Look At My Eyes Cafe in BE101 (base)
4. Etude House Look At My Eyes in BL03 Aqua Jelly (liner)
5. Maybelline The Falsies mascara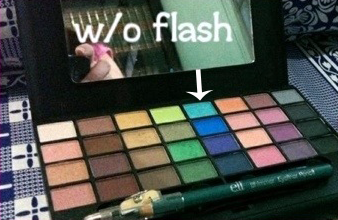 Gorgeous shade of turquoise, right? :)
Steps to achieving my 'out of the comfort zone' turquoise eyes:
1. Put on primer to help the eyeshadow colors really pop.
2. Pat on Etude House Cafe eyeshadow as base.
2. Line eyes (both upper and lower lids) with Etude House Aqua Jelly eyeshadow using a damp liner brush. You may extend as with a winged liner.
3. Swipe on the ELF Turquoise shadow all over the lid with a damp shadow brush. Don't forget to blend evenly.
4. Still using the same shadow brush, pat on more of the turquoise shadow on the outer v of the lid for accent
5. Curl lashes and apply mascara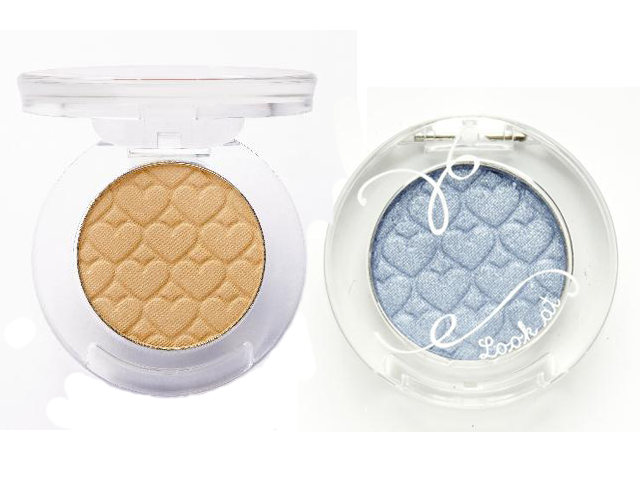 Left: Cafe ; Right: Aqua Jelly (images borrowed from etudehouse.ph)
The eye makeup newbie that I am, I'm not sure if I did things right (haha) but I find that it sort of compliments my eyes. :p Botched or not, this has inspired me to use the turquoise shadow again next time and blend it with other colors. :) For the 'obligatory' self-photos, here we gooooo...Hehe.
Hope you got inspired to step out of your comfort zone in makeup too! :)