You know what they say in Filipino, "ang may pinagsaluhan sa hapagkainan ay mayroong pinagsamahan"? I'm not sure about the exact English translation (to stay true to the expression's context) but basically it's about relationships being built over meals shared. Would you agree?
I have lots of fond memories at 
Army Navy
, a burger+burrito place with a cool atmosphere that always manages to give off a weekend vibe (even on a weekday lunch break! \m/). I've been there with a lot of people in my life save for my parents and a few friends. I'm glad that I 'broke bread' with new friends tonight in none other than...*drumroll please*...Army Navy!
*Bring out the photos!*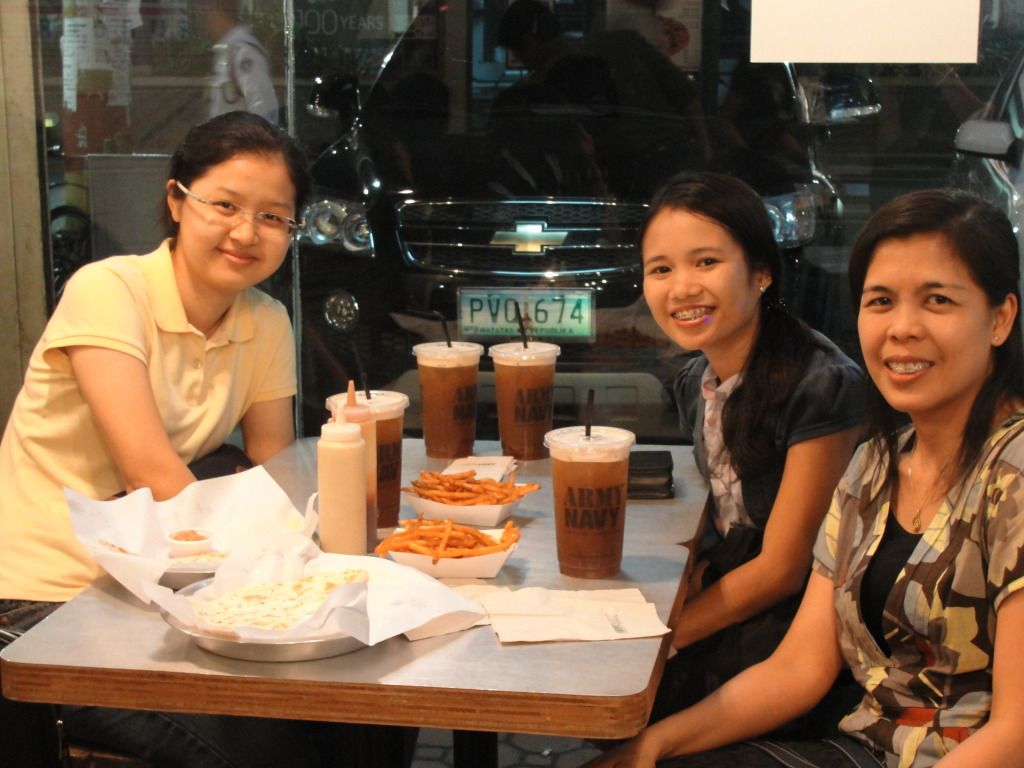 Too bad we didn't get to take 'before' and 'after' shots -- we just about wiped out everything we ordered. LOL.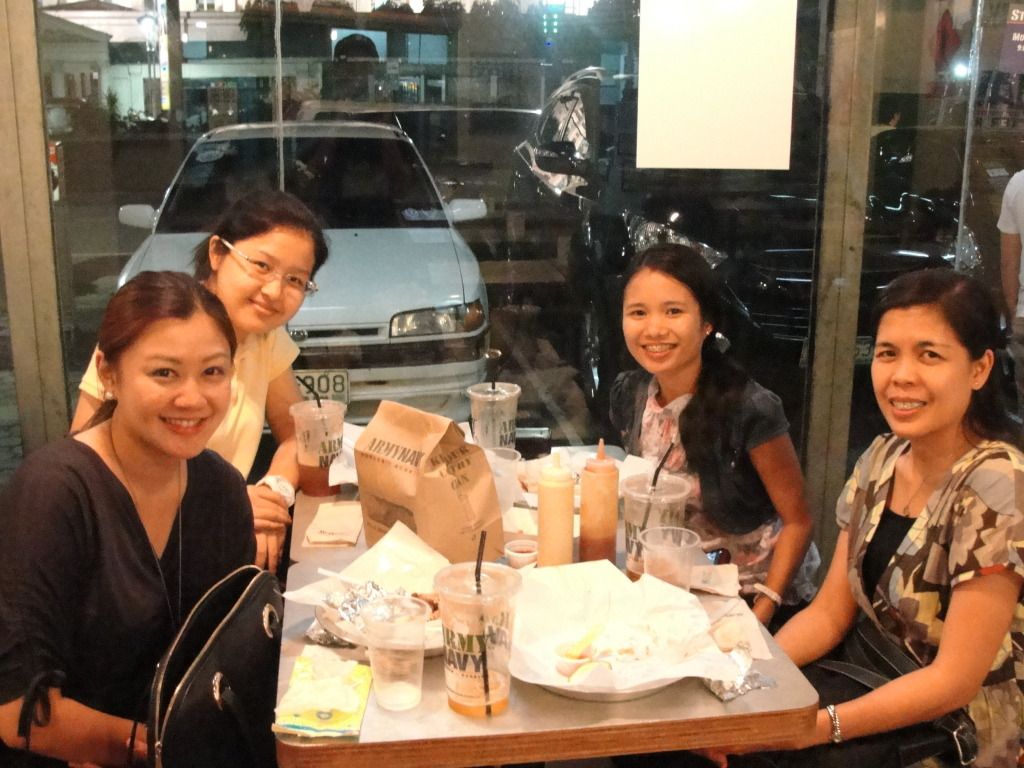 Not exactly an 'after' shot but this will do. 4 happy faces with greasy fingers. (and definitely full tummies!)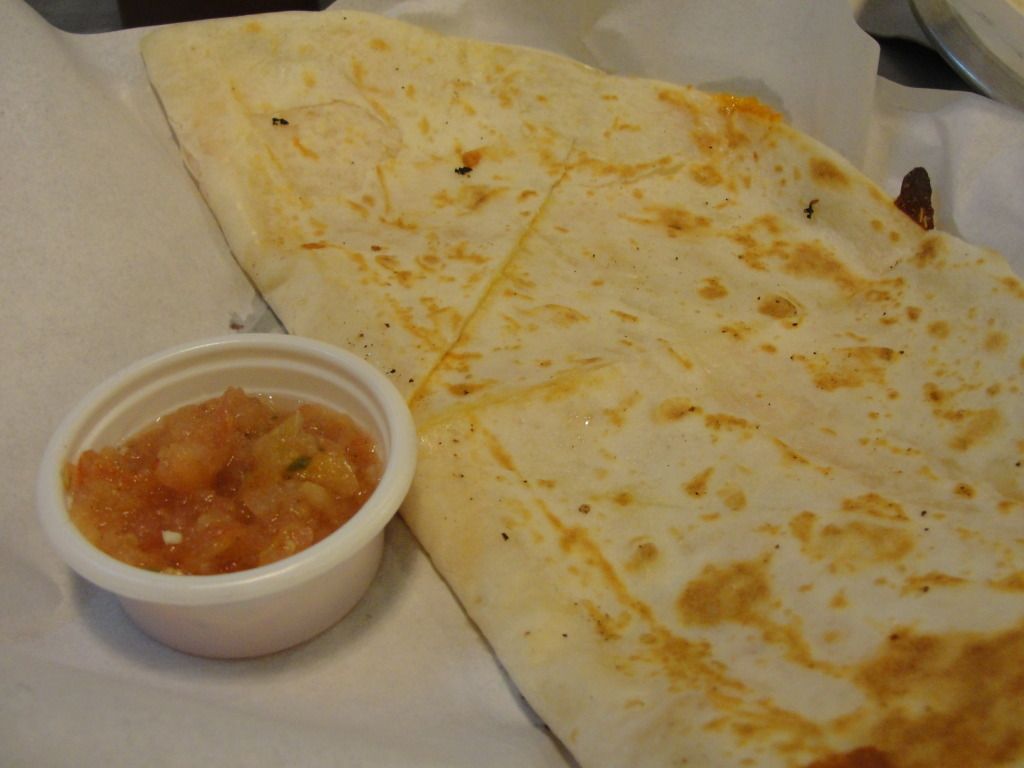 Cheese Quesadillas -- was a bit dry IMO but is actually a good complement to the sumptuously flavorful Steak Starving Sailor
Fearless Fries FTW! I'm not much of a fries person, never really acquired the taste for it. But Army Navy's Fearless Fries is just so fearlessly tasty! There's something in it (pepper?) that gives it an extra kick that you won't find in the usual fast food fries.
I wish I took more photos of the food especially of Starving Sailor! It was the night's winner for me - fresh meat, yummy veggies, a lot of oil but that's okay hahaha. You can't take the good without the bad. LOL.
If you haven't tried Army Navy yet, I highly suggest you do so. Great food at reasonable prices. Great ambiance too (I'm referring to the one in Harbor Square beside CCP). I wonder how's its ambiance in Nuvali; I'm sure it must be lovely too.
There you have it, folks. Curious Cat signing off for now. ♥